Blue Steel Real Estate
Mark Ferguson
Owner and Managing Broker
Mark Ferguson has been a licensed agent since 2002 when he began working with his father Jim Ferguson. Mark found his niche working with foreclosures and HUD homes in the mid 2000's. In multiple years he sold over 200 houses in the Northern Colorado area. Mark and Jim added more agents and assistants forming the Ferguson team. Mark took over the team in 2013 and has transitioned away from foreclosures into retail real estate and investing. Mark started Blue Steel Real estate in 2018 bringing his team with him. He is now the managing broker and owner of Blue Steel Real Estate.
Blue Steel Real Estate
Nikki True
Real Estate Broker
Nikki has been a licensed agent since 2011. She is a lifelong Northern Colorado native that grew up on a farm outside of Ault, and graduated from University of Northern Colorado. When she is not working Nikki loves to spend time outdoors with her husband Brennen and daughter Adley and son Gannon.
Blue Steel Real Estate
Justin Gesso
Real Estate Broker
Justin manages a high volume of transactions and listings. He truly enjoys helping people find the perfect home and build their wealth through real estate. Justin holds an MBA and has a strong business background, both of which help him negotiate and structure great deals for his clients.
Blue Steel Real Estate
Alex Adams
Chief Financial Officer
Alex Adams is a recent graduate from the Colorado School of Mines and holds a Bachelor of Science in Economics. He possesses a strong math background and has experience in topics ranging from personal finance to environmental policy.
Blue Steel Real Estate
Tatum Smith
Marketing
Tate Smith is scheduled to graduate from the University of Northern Colorado in May 2021. She overviews our social media marketing and content creation. In her free time she enjoys hiking and spending time with family and friends.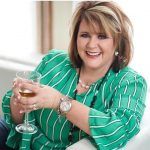 Blue Steel Real Estate
Roni Lee Reynolds
Transaction Coordinator
Roni Lee Reynolds has been in an administrative role in the real estate world for 10+ years and enjoys helping the agents complete all tasks that assist their clients in buying and selling their properties. In her spare time, she enjoys a good glass of wine, listening to live music, and spending time with family and friends.